1. Nominations of mele & co wooden jewelry box
The nominees were announced publicly only from 2009. The list along with winners: 2000s2009: K.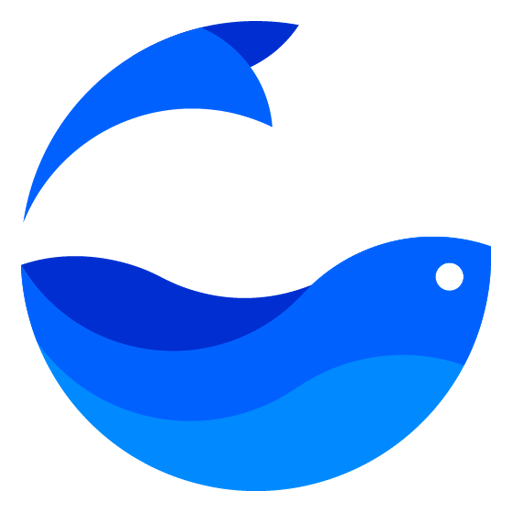 S. Chithra - "Oduvil Oru" - Thirakkatha Aparna Rajeev - "Manju Thara" - Mizhikal Sakshi Gayatri - "Kannin Vathil" - Mulla (film)|Mulla Manjari - "Kadaloram Vatsa" - Minnaminnikoottam Rimy Tomy - "Aarumugham" - Mulla2010s2010: K. S.
Chithra - "Kunnathe Konna" - Pazhassi Raja Shreya Ghoshal - "Chanthu Thottille" - Banaras Shweta Mohan - "Priyanu Mathram" - Robin Hood Shweta Mohan - "Thottal Pookkum" - Moz & Cat Sujatha Mohan - "Muthe Muthe" - Kana Kanmani2011: Shreya Ghoshal - "Kizhakku Pookkum" - Anwar K. S. Chithra - "Malakha Pole" - Mummy & Me Shreya Ghoshal - "Manju Mazhakkattil" - Aagathan Shweta Mohan - "Maavin Chuvatile" - Oru Naal Varum Sujatha Mohan - "Pachila Charthan" - Karayilekku Oru Kadal Dooram2012: Shreya Ghoshal "Paattil Ee Paattil" - Pranayam Gayatri "Ninviral Thumbil" - Beautiful Jyotsna "Chantham Thikanjoru" - Mohabbath Manjari "Chimmi Chimmi" - Urumi Shreya Ghoshal "Kaanamullal" - Salt N' Pepper2013: Shweta Mohan "Shyama Hare" - Arike K.
S. Chithra "Vishukkani Poothu" - Ivan Megharoopan Shreya Ghoshal "Nilave Nilave" - Chattakaari Mamta Mohandas "Iravil Viriyum" - Arike Remya Nambeesan "Andelonde" - Ivan Megharoopan2014: Vaikom Vijayalakshmi - "Ottakku Padunna" - Nadan Anuradha Sriram - "Vadakkini Poomughathu" - Ayal Njanalla Mridula Warrier - "Laalee Laalee" - Kalimannu Shreya Ghoshal - "Shalabhamayi" - Kalimannu Sithara - "Ennundodee" - Celluloid2015: Shreya Ghoshal - "Vijanathayil" - How Old Are You? B.
Arundhathi - "Maara Sannibho" - Swapaanam Shweta Mohan - "Onaam Kombath" - Ottamandaram Sujatha Mohan - "Elampoo Vazhi" - Ottamandaram Vani Jayaram - "Olenjil Kuruvi" - 19832016: Shreya Ghoshal - "Kaathirunnu" - Ennu Ninte Moideen Chitra Arun - "Oru Makara Nilavayi" - Rani Padmi Shreya Ghoshal - "Mele Mele" - Life of Josutty Shweta Mohan - "Kayampoo Niramayi" - Su Su Sudhi Vathmeekam Vaikom Vijayalakshmi - "Kaikkottum" - Oru Vadakkan Selfie2017: Chinmayi "Oonjalil Aadi" - Action Hero Biju Divya S. Menon "Varthinkale" - Kali Rinu Razak "Raavu Mayave" - Vettah Shweta Mohan "Oruvela" - White Varsha Vinu "Melle Vannupoyi" - Marupadi2018: K. S.
Chithra "Nadavathil Thurannilla" - Kambhoji Gayathri Varma "Kasavu Njorium" - Udaharanam Sujatha Shreya Ghoshal "Akale Oru Kaadinte" - Ramante Edanthottam Shweta Mohan "Orupuzhayarikil" - Munthiri Vallikal Thalirkkumbol Sithara Krishnakumar "Vanamakalunnu" - Vimaanam2019: Anne Amie - "Aararo" from Koode Megha Josekutty - "Endhe Kanna" from Aravindante Athidhikal Neha Nair - "Ponnumkasavitta" from Queen Shreya Ghoshal - "Palthira" from Captain Shreya Ghoshal - "Maanam Thudukkanu" - Odiyan
------
2. List of members of the Parliament of Norway, 200913 of mele & co wooden jewelry box
Between 1 October 2009 and 30 September 2013, the Parliament of Norway consisted of 169 members from 7 parties and 19 constituencies, elected during the 2009 Norwegian parliamentary election on 13 and 14 September. The Red-Green Coalition, consisting of the Labour Party (64 members), the Socialist Left Party (11 members) and the Centre Party (11 members) resumed its major, allowing Stoltenberg's Second Cabinet to continue.
The majority cabinet lasted the entire session until the 2013 election. The opposition consisted of four parties: the Progress Party (41 members), the Conservative Party (30 members), the Christian Democratic Party (10 members) and the Liberal Party (2 members). Members of the Parliament of Norway are elected based on party-list proportional representation in plural member constituencies.
This means that representatives from different political parties are elected from 19 constituencies, which are identical to the 19 counties. The electorate does not vote for individuals but rather for party lists, with a ranked list of candidates nominated by the party. This means that the person on top of the list will get the seat unless the voter alters the ballot.
Parties may nominate candidates from outside their own constituency, and even Norwegian citizens currently living abroad. The Sainte-Lagu method is used for allocating parliamentary seats to parties. As a result, the percentage of representatives is roughly equal to the nationwide percentage of votes.
Still, a party with a high number of votes in only one constituency can win a seat there even if the nationwide percentage is low. This has happened several times in Norwegian history. Conversely, if a party's initial representation in Parliament is proportionally less than its share of votes, the party may seat more representatives through leveling seats, provided that the nationwide percentage is above the election threshold, at 4 percent.
In 2013, nineteen seats were allocated via the leveling system. If a representative is absent for whatever reason, his or her seat will be filled by a candidate from the same party-listin other words, there are no by-elections. Representatives who die during the term are replaced permanently, whereas representatives who are appointed to a government position, such as government minister (cabinet member) or state secretary, will be replaced by a deputy representative until the representative no longer holds the government position.
Deputy representatives also meet during typically short-term absence, like when a representative travels abroad with a parliamentary work group or is absent for health reasons.
------
3. Oceania of mele & co wooden jewelry box
American Samoa (unorganised, unincorporated territory of the United States) Governor Togiola Tulafono, Governor of American Samoa (20032013)  Australia Monarch Elizabeth II, Queen of Australia (1952present) Governor-General Michael Jeffery, Governor-General of Australia (20032008) Prime Minister John Howard, Prime Minister of Australia (19962007)  Christmas Island (external territory of Australia) Administrator Neil Lucas, Administrator of Christmas Island (20062008) Shire-President Gordon Thomson, Shire president of Christmas Island (20032011)  Cocos (Keeling) Islands (external territory of Australia) Administrator Neil Lucas, Administrator of the Cocos (Keeling) Islands (20062008) Shire-President Ronald Grant, Shire president of the Cocos (Keeling) Islands (20012007)  Norfolk Island (self-governing territory of Australia) Administrator Grant Tambling, Administrator of Norfolk Island (20032007) Chief Minister Geoffrey Robert Gardner, Chief Minister of Norfolk Island (20012006) David Buffett, Chief Minister of Norfolk Island (20062007)  Fiji President Ratu Josefa Iloilo, President of Fiji (20002006) Frank Bainimarama, Acting President of Fiji (20062007) Prime Minister Laisenia Qarase, Prime Minister of Fiji (20012006) Jona Senilagakali, Acting Prime Minister of Fiji (20062007)   French Polynesia (overseas collectivity of France) High Commissioner Anne Bouquet, High Commissioner of the Republic in French Polynesia (20052008) President Oscar Temaru, President of French Polynesia (20052006) Gaston Tong Sang, President of French Polynesia (20062007)  Guam (insular area of the United States) Governor Felix Perez Camacho, Governor of Guam (20032011)  Kiribati President Anote Tong, President of Kiribati (20032016)  Marshall Islands President Kessai Note, President of the Marshall Islands (20002008)  Micronesia President Joseph Urusemal, President of Micronesia (20032007)  Nauru President Ludwig Scotty, President of Nauru (20042007)  New Caledonia (sui generis collectivity of France) High Commissioner Michel Mathieu, High Commissioner of New Caledonia (20052007) Head of Government Marie-Nolle Thmereau, President of the Government of New Caledonia (20042007)  New Zealand Monarch Elizabeth II, Queen of New Zealand (1952present) Governor-General Dame Silvia Cartwright, Governor-General of New Zealand (20012006) Dame Sian Elias, Administrator of the Government of New Zealand (2006) Sir Anand Satyanand, Governor-General of New Zealand (20062011) Prime Minister Helen Clark, Prime Minister of New Zealand (19992008)  Cook Islands (associated state of New Zealand) Queen's Representative Sir Frederick Tutu Goodwin, Queen's Representative of the Cook Islands (20012013) Prime Minister Jim Marurai, Prime Minister of the Cook Islands (20042010)  Niue (associated state of New Zealand) Premier Young Vivian, Premier of Niue (20022008) Tokelau (dependent territory of New Zealand) Administrator Neil Walter, Administrator of Tokelau (20032006) David Payton, Administrator of Tokelau (20062009) Head of Government Pio Tuia, Head of Government of Tokelau (20052006) Kolouei O'Brien, Head of Government of Tokelau (20062007)  Northern Mariana Islands (Commonwealth of the United States) Governor Juan Babauta, Governor of the Northern Mariana Islands (20022006) Benigno Fitial, Governor of the Northern Mariana Islands (20062013)  Palau President Tommy Remengesau, President of Palau (20012009)  Papua New Guinea Monarch Elizabeth II, Queen of Papua New Guinea (1975present) Governor-General Sir Paulias Matane, Governor-General of Papua New Guinea (20042010) Prime Minister Sir Michael Somare, Prime Minister of Papua New Guinea (20022010)  Pitcairn Islands (Overseas Territory of the United Kingdom) Governor Richard Fell, Governor of the Pitcairn Islands (20012006) George Fergusson, Governor of the Pitcairn Islands (20062010) Mayor Jay Warren, Mayor of the Pitcairn Islands (20052007)  Samoa Head of State Malietoa Tanumafili II, O le Ao o le Malo of Samoa (19622007) Prime Minister Tuilaepa Aiono Sailele Malielegaoi, Prime Minister of Samoa (1998present)  Solomon Islands Monarch Elizabeth II, Queen of the Solomon Islands (1978present) Governor-General Sir Nathaniel Waena, Governor-General of the Solomon Islands (20042009) Prime Minister Sir Allan Kemakeza, Prime Minister of the Solomon Islands (20012006) Snyder Rini, Prime Minister of the Solomon Islands (2006) Manasseh Sogavare, Prime Minister of the Solomon Islands (20062007)  Tonga Monarch Tufahau Tupou IV, King of Tonga (19652006) n George Tupou V, King of Tonga (20062012) Prime Minister Prince Lavaka Ata Uluklala, Prime Minister of Tonga (20002006) Feleti Sevele, Prime Minister of Tonga (20062010)  Tuvalu Monarch Elizabeth II, Queen of Tuvalu (1978present) Governor-General Filoimea Telito, Governor-General of Tuvalu (20052010) Prime Minister Maatia Toafa, Prime Minister of Tuvalu (20042006) Apisai Ielemia, Prime Minister of Tuvalu (20062010)  Vanuatu President Kalkot Mataskelekele, President of Vanuatu (20042009) Prime Minister Ham Lini, Prime Minister of Vanuatu (20042008)   Wallis and Futuna (overseas collectivity of France) Administrator Xavier de Frst, Administrator Superior of Wallis and Futuna (20052006) Richard Didier, Administrator Superior of Wallis and Futuna (20062008) Head of Government Emeni Simete, President of the Territorial Assembly of Wallis and Futuna (20052007)