1. Lily Ann Granderson of lily & sapphire
Lily Ann Granderson was born a slave in Virginia in 1816. She was a pioneering educator.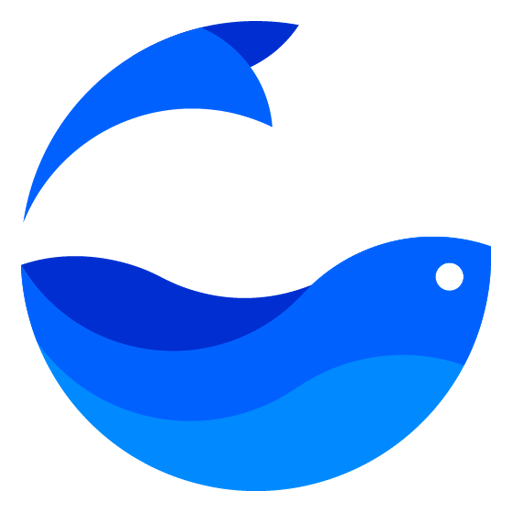 Her grandmother was a free woman of Native American descent. However, after the death of her grandmother, Granderson's mother was sold into slavery at 3 years of age. Later in Granderson's life, she was moved to Kentucky and worked as a house slave because of her fair skin.
Little is known about her father, except that he was a white man who was from one of the First Families of Virginia (FFV). Granderson and the master's family became quite close. The master's children even taught her how to read and write, a common method used by enslaved people to gain literacy, after she successfully persuaded them.
Tragedy struck for Granderson when her master died and she was shipped down the river to Mississippi where she was sold to another slave master. On this plantation, Granderson worked in the fields, something she was not accustomed to, causing her to fall ill. She begged the slave master to remove her from the field and place her somewhere where the work wasn't so hard on her health.
After much begging, the slave master allowed her to work in the kitchen at his home. The slave master's home was not located directly on the plantation but in town. Because of this, Granderson had to make the trip into town every day, but it was preferable to working in the fields from sunup to sundown.
Going into town allowed Granderson to open her own school. However, it was against the law in Mississippi to educate slaves out of fear of rebels and runaways. To get around this, Granderson held classes late at night and enslaved children would sneak out to attend class.
Class size was limited to 12 children at a time. After the children had learned how to read and write, they "graduated", making room for 12 more children. Granderson operated this class for about seven years without being discovered.
Unfortunately, word eventually got out about this late-night class for slaves. Surprisingly, there wasn't a penalty for Granderson's actions. Although there was a law against the education of slaves, there was a loophole in this Mississippi law that Granderson had unknowingly stumbled into.
While it was against Mississippi law for white people and free slaves to educate another slave, there was nothing in the law book about one slave educating another slave. As a result of this, Granderson recovered from this setback and opened a Sabbath school in addition to her late-night school. Through her efforts, hundreds of students became literate and were able to use their literacy to acquire freedom.
Granderson was married and had two children. At 54 years of age, she became one of the first African-Americans to open an account at the Freedman's Bank.
------
2.
Biography of lily & sapphire
Early life and careerLedford was born along the banks of the Red River in rural Powell County, Kentucky in 1917. She was the seventh of fourteen children born to tenant farmer Daw White Ledford and wife Stella May Tackett. Her father taught her to play banjo at a young age, and by age 12 she had learned to play the fiddle.
Lily loved the traditional dance tunes, and she often had to sneak off to play at area dances, as her mother considered this type of music to be "old drunkard songs". In 1936, Ledford won a music competition at Mount Vernon, Kentucky, and the following year made her radio debut on WLS Chicago's National Barn Dance. Shortly after this appearance, she was recruited by John Lair for his new radio program, Renfro Valley Barn Dance, which was initially broadcast from Cincinnati and later moved to Mount Vernon.
Ledford and Lair formed the Coon Creek Girls, with Lair providing the band's name, even though there was no such place as Coon Creek, as it was typical for early country music producers to give bands colorful rural-sounding names. The Coon Creek Girls originally consisted of Ledford on banjo and vocals, Ledford's sister Rosie on guitar, Evelyn Daisy Lange on bass, and Esther Violet Koehler on mandolin. The band made its radio debut on October 9, 1937.
Lange and Koehler left in 1939, and were replaced by Ledford's sister, Minnie. The group performed at the White House in 1939 for President Franklin D. Roosevelt and his guests, King George VI and Queen Elizabeth.
The group made regular appearances on Renfro Valley Barn Dance until disbanding in 1957. Folk music revival and later careerIn the 1960s, musicologist Ralph Rinzler rediscovered Ledford, and invited her to play at the Newport Folk Festival in 1968. Delighted by the positive response she received from the folk music movement, Ledford became a regular at folk festivals across the U.
S. and Canada, initially with her sisters, and then as a solo artist when her sisters were unable to join her. In 1971, she appeared at the "Man and His World Festival" in Montreal, and she played at the Smithsonian Folklife Festival in Washington, D.
C. the following year. In 1976, Ledford toured the Western U.
S. and Canada with Mike Seeger's Old-Time Music Festival. In 1979, while on tour with the Red Clay Ramblers, Ledford recorded an album, Banjo Pickin' Girl, that was released on the Greenhays label in 1983.
Around the same period, she appeared at the Mariposa Folk Festival in Orillia. In the early 1980s, author Loyal Jones interviewed Ledford extensively as part of research conducted with a grant from the National Endowment for the Arts, and broadcast the interviews on National Public Radio. In 1980, Berea College published Coon Creek Girl, an autobiography Ledford had written in the late 1970s.
Ledford stopped performing in 1983, when she was diagnosed with lung cancer. Just before her death in 1985, she was awarded a National Heritage Fellowship, which is the United States government's highest honor in the folk and traditional arts. Ledford inspired a generation of younger folk musicians, including Pete Seeger.
------
3. Judeo-Iranian languages of lily & sapphire
The Judeo-Iranian languages (or dialects) are a number of related Jewish variants of Iranian languages spoken throughout the formerly extensive realm of the Persian Empire. Judeo-Iranian dialects are generally conservative in comparison with those of their Muslim neighbours.
Judeo-Shirazi, for example, remains close to the language of Hafez. Like most Jewish languages, all the Judeo-Iranian languages contain great numbers of Hebrew loanwords, and are written using variations of the Hebrew alphabet. Another name used for some Judeo-Iranian dialects is Latorayi, sometimes interpreted by folk etymology as "not the language of the Torah".
This refers to a form of the language in which the number of Hebrew and Aramaic loanwords is deliberately maximised to allow it to function as a secret code. In general, however, the number of such loanwords is small compared with that in other Jewish languages such as Yiddish or Judaeo-Spanish. Dzhidi (literary Judeo-Persian) Luter'i (Pronounced "looteraiee," a secret language combining an Aramaic and Hebrew vocabulary with Persian conjunctions and grammatical morphemes) Bukhori (Judeo-Bukharic, Judeo-Tajik, the Jewish language of the distinctive Jewish community centered in Bukhara) Judeo-Golpaygani (the Judeo-Persian language traditionally spoken in the environs of Gulpaigan and western Isfahan Province, Iran) Judeo-Yazdi (spoken in the environs of Yazd and elsewhere in Yazd Province, in central Iran) Judeo-Kermani (spoken in Kerman and elsewhere in Kerman Province, in south-central Iran) Judeo-Shirazi (spoken in Shiraz and elsewhere in Fars Province, in southwestern Iran) Judeo-Esfahani (spoken in Isfahan and environs, as well as elsewhere in central and southern Isfahan Province, Iran) Judeo-Hamedani (spoken in Hamadan and elsewhere in Hamadan Province, in western Iran) Judeo-Kashani (spoken in Kashan, Abyaneh, and elsewhere in northern Isfahan Province, in western Iran) Lufl'i (Pronounced "looflaiee," a Kashani variation of Luter'i) Judeo-Borujerdi (spoken in Borujerd and elsewhere in Lorestan Province, in western Iran) Judeo-Khorramabadi (spoken in Khorramabad and elsewhere in Lorestan Province, in western Iran) Judeo-Nehevandi (spoken in Nahavand and elsewhere in northern Hamadan Province, in western Iran) Judeo-Khunsari (spoken in Khansar and elsewhere in far-western Isfahan Province, in western Iran) Juhuri (Judo-Tat) (A Jewish-Azari dialect spoken in the Republic of Azerbaijan, Dagestan (North Caucasus) and previous Jewish diaspora in Iranian Azerbaijan.
Judeo-Aramaic (not to be confused with several Jewish Neo-Aramaic languages.